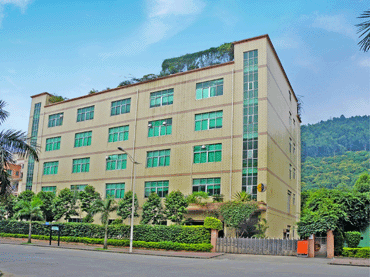 What Can bySol-Lite Do for You?
From Customer Specified Solar Crystalline Thin, Light Weight Panels (mini- & max-) to In-House Invented High Power Density Crystalline Flexible Panel Systems, bySol-Lite Offers Long Life Thin Panels and Solar Solutions. We also Design and Make Various Solarized Consumer Products that are Functional, Decorative, Practical In Use and Cost Saving. ...[More]

Experience and History of bySol-Lite
bySol-Lite Manufacturing Ltd has been at the Forefront of Solar Consumer Products since the Conception of the Industry between 1986 and 1989. We Produced Over 700,000 Units of the FIRST Amorphous Silicon (a-Si) Solar Garden Light for our client, Chronar Company under our Mother Company - Sun Power SystemsTM.
Things have of course Moved On from those days. In 1990, as new Sol-Lite Manufacturing Ltd, We Replaced the Short Life Amorphous Solar Panels in these devices with Crystalline Solar Mini Panels and through this Developed Our Proprietary Mini Panel Technology. Our Current Generation of Thin, Long Life Mini- & Max- Panels are BEST in Class, with a 10-15 Year Life Span and Are Used to Power a Wide Range of Long Life Battery/ DC Operated Outdoor Electronic/ Electric Products.
In 2011, bySol-Lite has Successfully Developed the New Technology for Thin Sol-Cryst-FLEXTM Max-, Mini-Panel Systems and Integrated It Onto Electrical Vehicle (EV & HEV) Roofs and other Suitable Surfaces. This Unique Technology Overcomes the Disadvantages of Conventional Solar Panels that are Bulky, Flat, Rigid and Heavy, and Thin Film Panels that are Low Power Density (5-12% cell efficiency) and Short Life. ...[More]

Successful and Long-Term Partners
As a Solar Technology & Production Pioneer FOR OVER 20 YEARS, we have Gathered Exceptional Experience and Know-How in Solar Powering DC Low Voltage Devices and Made Many Millions of Thin Solar Mini Panels and Electronic Controls for Solar Consumer Products for Manufacturers and Sellers Around The World (Many have been Partnering with Us for OVER 10-20 Years). Our Clients Include:
Siemens

(Germany)

PulseTech Products Corp./Solargizer

(US)

SunWize Technologies

(US)

Carmanah Technologies Inc

(Canada)

Inpro Solar

(Germany)

Studio Del Sole Limited/Violetta

(Japan)
and many others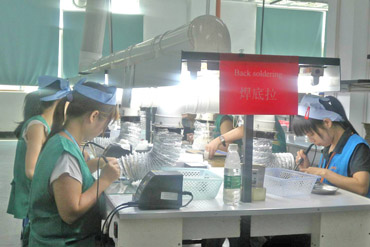 bySol-Lite Facilities
We Are Headquartered in Hong Kong from where We Control and Manage Our Manufacturing Facility in Shenzhen, China. Our Engineering and Manufacturing Facilities are Housed in a Modern 5,000 m2 (50,000 ft2) Factory that is Located alongside Fenghuang Mountain in Fuyong Town, Shenzhen. It is Staffed by Over 300 Highly-Trained Employees and Contains State Of The Art Equipments and Facilities. ...[More]

How to Specify A Custom Thin Solar Panel for Your Products
If You Want to Order bySol-Lite Custom Sized Thin Solar Panels (mini & max) For Your Products, Please Fill In Enquiry now. After Receiving Your Information, Our Representative Will Contact You Soon to Discuss Your Project and Send A Quotation.